The weekend getaway is perhaps the most underrated commitment you can make for yourself. With the temperature on the up, and longer days beginning to take hold, now is the perfect time to book a stay just outside the city. Ottawa and Gatineau have only a few hidden gems in the vacation rentals pool: here are the three best destinations on Airbnb that combine relaxation, luxury, affordability, and escape.
Stunning Family Cottage, Waterfront, Dunrobin
A perfect locale for a group getaway still arm's reach from the city, this recently renovated family-size cottage offers waterfront views and modern charm. The 4-bedroom, 5-bed cottage has ample room for hosting up to 10 guests, who can choose to explore the beach, explore through nearby trails, or stay in for dinner, movies, and a game of pool in the games room, in the walk-out basement.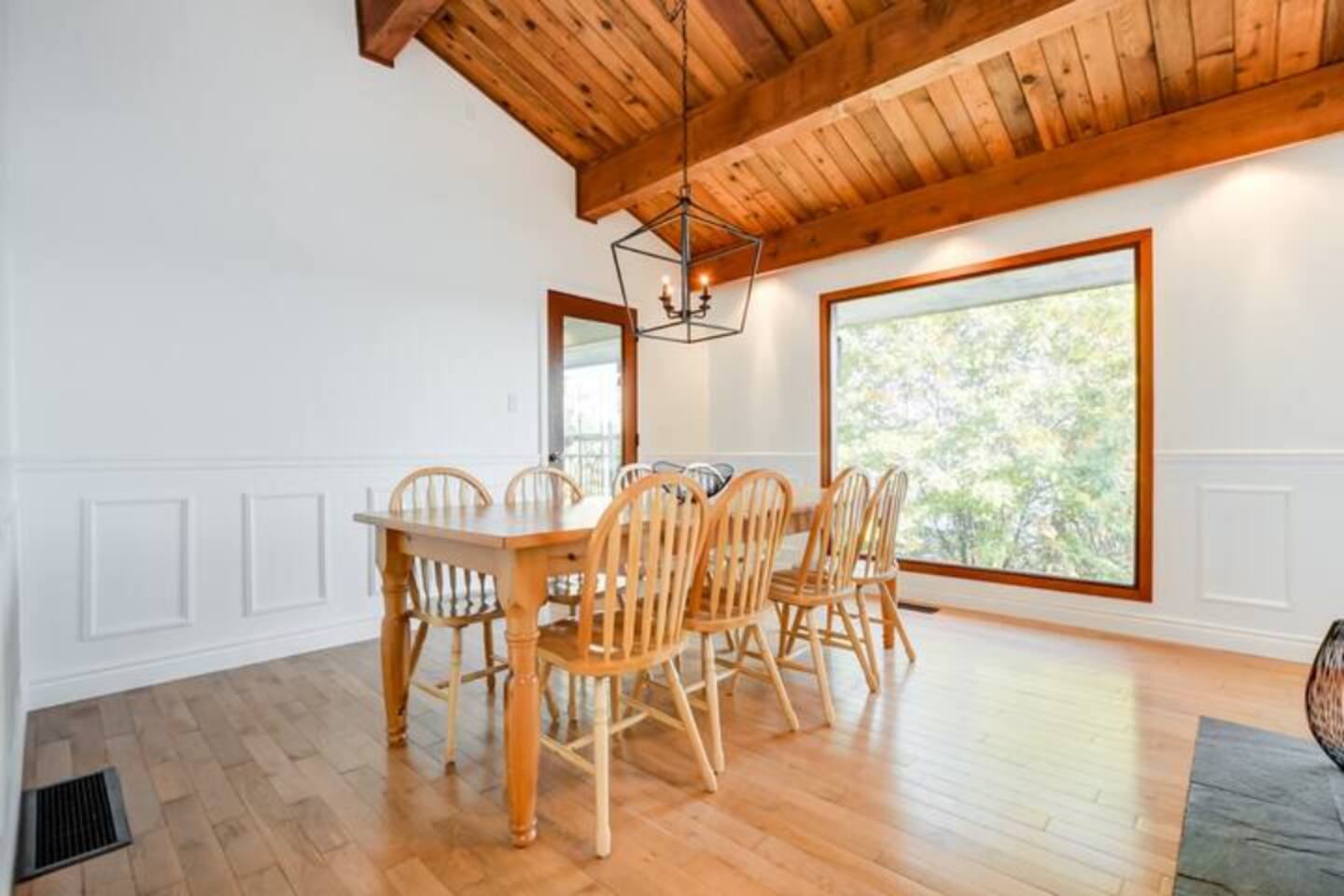 Chalet Nature Et Spa
This 3-bedroom chalet is incredibly spacious for a smaller group of 6 people, is only 15 minutes from Gatineau, and blends spa-like features with luxurious comfort. It's amenities are very rare for vacation rentals: a large and inviting kitchen, plenty of outdoor space for lounging on its elevated wrap-around porch, and a second-story loft with a pool table, that takes full advantage of the chalet's 2-storey windows to overlook incredible views. Perhaps the most exclusive aspect of the Airbnb is the bathroom: with a full-glass, walk-in shower (noting the high-end shower fixtures) and bathtub. This is the perfect destination for a couple or group looking for luxury, relaxation, and a spa-like experience.
Newly Built Bungalow in Nature
This 2-bedroom bungalow in Chelsea offers an ultra-modern experience in a rustic setting. The bungalow sits on a private road, well into the Gatineau hills, with an abundance of privacy. The well-designed interior has all SMART fixtures and floods with natural lighting daily. It's the perfect way to escape into the quiet of nature without sacrificing modern comforts.